About Alkemi Collective
are the
storytellers
of tomorrow
What matters
Alkemi is a results-focused integrated marketing and communications collective.
What truly matters? Your people, your brands, your stories, and your customers. This is the driving force behind Alkemi Collective. We're committed to helping brands unleash their magic. We enhance brands' visibility, value, and significance in their respective markets through captivating, authentic narratives that resonate with audiences.

We apply validated insights and multi-disciplinary expertise to craft authentic, compelling narratives that resonate deeply and drive lasting impact. Driven by authenticity, we propel brands into the limelight, forging resilient connections amid today's tumultuous marketplace.

From ordinary to extraordinary, we help to unleash the magic of Africa's brands.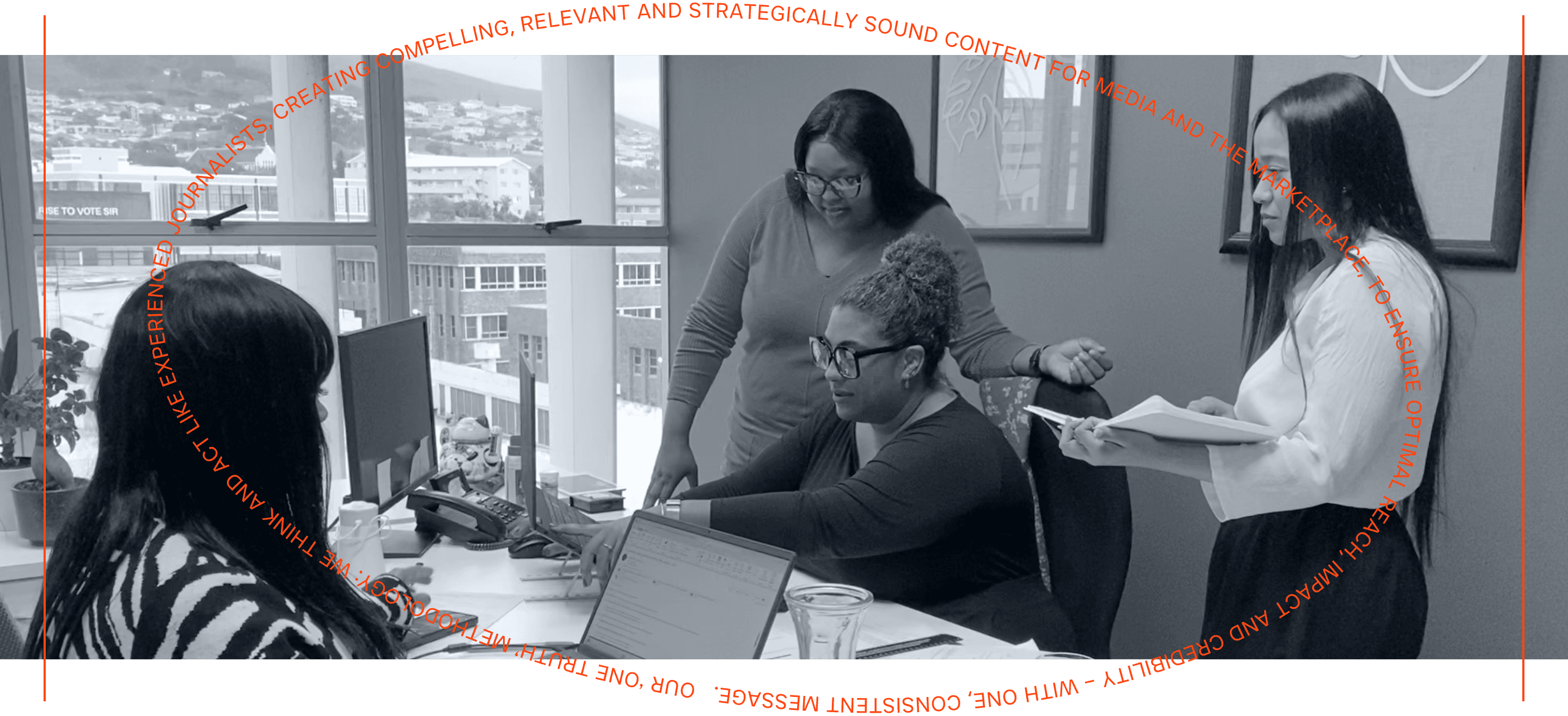 Our Story
For more than 25 years, we've developed integrated marketing campaigns that deliver real business results.
Originally established in the 90s as HWB Communications, Alkemi Collective has grown, adapted, and transformed in tandem with South Africa itself. Independently owned and managed, Alkemi Collective offers unparalleled agility, responsiveness, and accountability.

With our 'one truth' methodology, we create consistent, intentional content for optimal reach, impact, and credibility. We' re a collective of seasoned professionals with an Alkemi twist, infusing decades of combined strategic experience with a dash of audacious creativity. We' re proactive by nature and reactive when required, always working fast and effectively behind the scenes, so your brand can shine in the limelight.